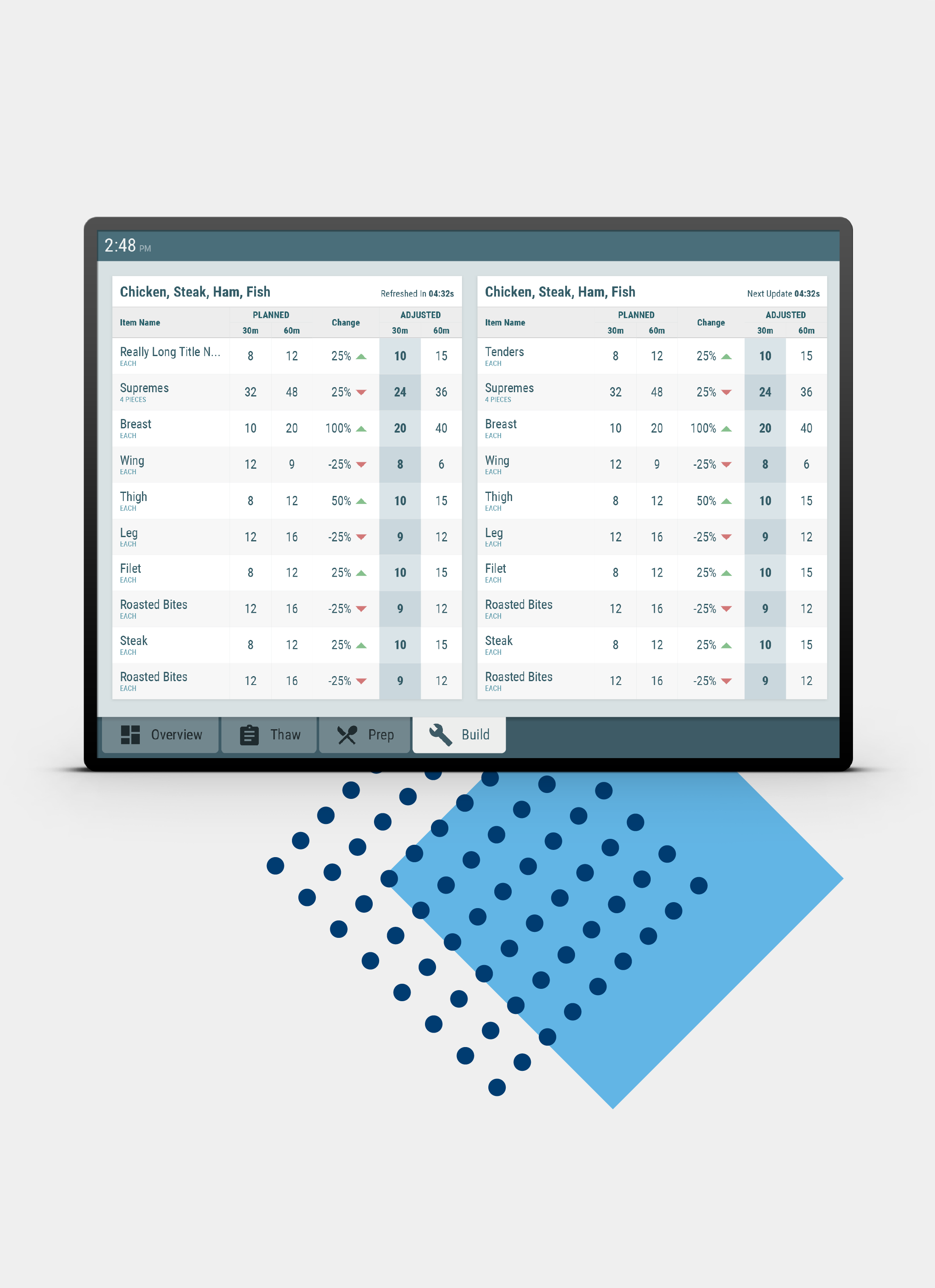 Know How Much to Cook, and When.
Avoid food waste, fly through your next crunch time, and delight your guests. Xenial Chef turns your kitchen crew into a profit powerhouse.
Like an orchestra conductor, Xenial Chef tells your kitchen crew how to meet current demand—based on historical sales data, product on hand and what's selling now.
Key Benefits:
Prepare the right quantities for current demand and be ready for anticipated sales volume.
Streamline labor in the kitchen.
Improve quality; Chef monitors your connected holding pans, broilers and fryers.
Increase speed of service.
Enterprise-ready Features:
Works with standard kitchen timing bar equipment.
Remote configuration and back office control of every store.
Set up menus, day parts and equipment by store.
Remote reporting.
Works with Xenial Encounter POS.